People
Investis' most important ambassadors are its employees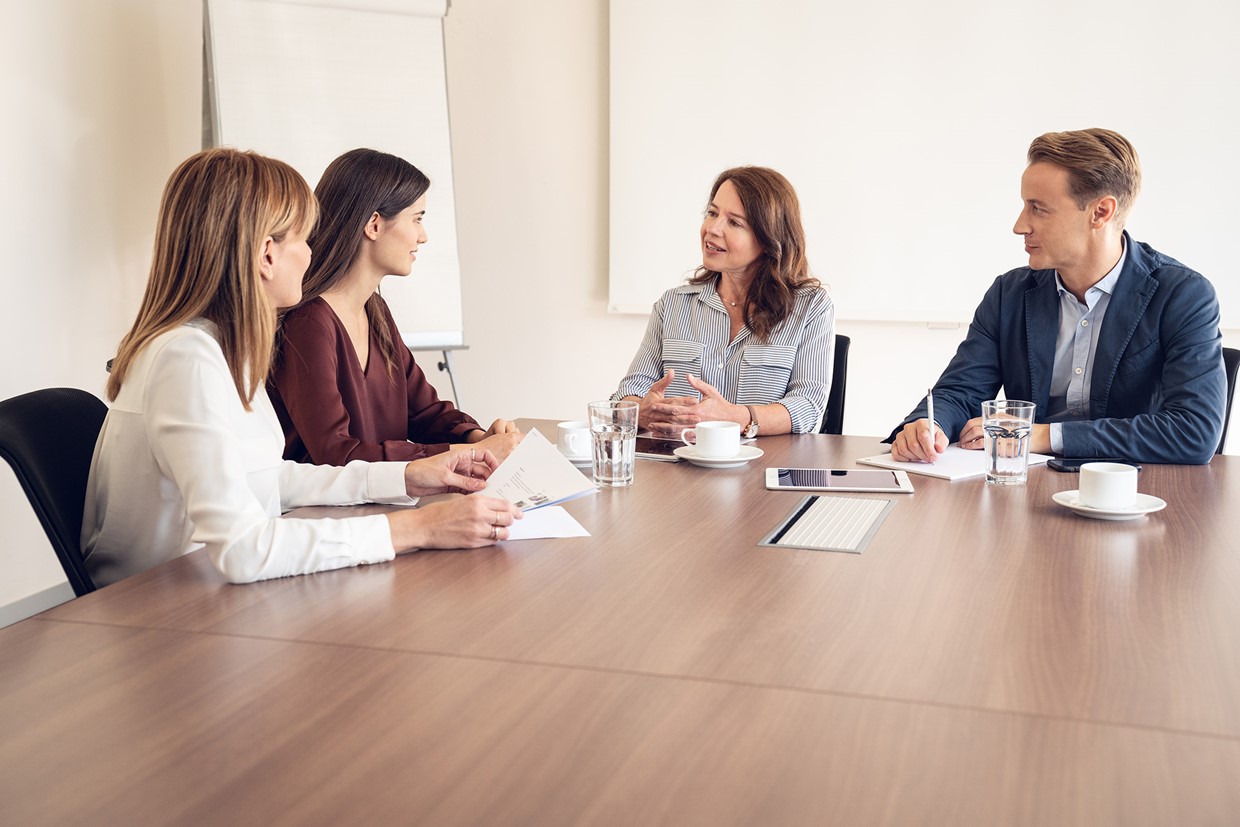 in general 
The year 2020 was dominated by the corona virus pandemic, the effects of which significantly disrupted our lives. Investis was well prepared with a high degree of digitalisation and reacted quickly by putting measures in place to ensure the health and safety of all our employees, while ensuring and guaranteeing business continuity at all times.
Investis combines the strengths of a privately owned company with the financial clout of a listed group. Its organisation is characterised by lean structures with short decision-making paths, trust, transparency and dialogue. This allows Investis to react swiftly to changing market conditions and seize opportunities as they arise. During the pandemic this setup has proven to be very efficient.
Committed, well-trained employees are a key prerequisite to the company's future success. During the reporting year 2020, Investis continued its efforts to position itself on the job market as a progressive employer with an open corporate culture and development opportunities. Investis' employees contribute to the overall success of the group with their high degree of specialisation. All employees are entitled to at least five weeks of annual leave. Plus, an attractive working time model with a set number of hours to be worked during the year allows staff to  flexibly plan their work time. Pandemic aside, Investis offers all employees with office jobs the chance to work from home. However, in all our locations, each employee still has a dedicated workspace of his own.
As at 31 December 2020, headcount stood at 1,321 employees corresponding to 1,016 full-time equivalents. 26 apprentices are completing their training in various professions at Investis.
Indicators
Diversity
Investis' goal is to promote equal rights and opportunities for all gender identities across all levels and career paths. The equal treatment of all people in an organisation and in society is a crucial prerequisite for all individuals to be able to deploy their personality, their strength and unique abilities to thrive business for our group and to drive innovation. Equality between all gender identities is just one important example of the considerations we also make regarding other aspects of diversity.
attractive working environment
Investis' prime objective is to acquire and retain the best employees for the Company. The Group sees itself as an attractive employer with an open entrepreneurial culture that offers development opportunities. The Group strives to implement reasonable work requirements, fair wages, above-average social security benefits and overall attractive working conditions. 
code of conduct
Both, Privera and hauswartprofis, have a Code of Conduct implemented. The Group strives for diversity and promotes equal opportunities irrespective of gender, ethnic origin, skin colour, age, religion and nationality.
Guideline on the reporting of misconduct evidence
Our success and solid reputation are based on the trust of our clients, business partners and employees in the integrity of the Investis Group. The purpose of these guidelines is to ensure that unlawful actions, violations of the Code of Conduct or other misconduct can be reported accordingly. Investis Group manages to attract and retain qualified employees for the medium- and long-term by providing an open-minded, safe and healthy environment.
Parental Leave
Investis applies the currently applicable legal framework conditions. It attempts to find solutions that are as suitable as possible for the affected person and their team. 
Non-Discrimination
According to the Code of Conduct of Privera and hauswartprofis, any discrimination or harassment of employees, clients or business partners on grounds of their sex, race, religion, age, national origin, sexual orientation, disabilities or political or trade union activities are not being tolerated. 
Health and safety in times of covid-19
In response to the pandemic, the Investis Management Team has drawn a plan, which has been adjusted in line with any changes to the government guidance. This was used by every subsidiary as a basis for implementing several measures, which reached their initial peak in the middle of March 2020 when all our employees were asked to work from home. The second wave of the pandemic forced the entire company to start working from home again in October 2020.